---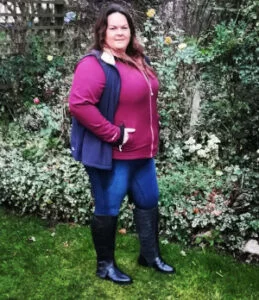 Leah Wooderson
Leah is based in Rushford, Norfolk and enjoys pleasure rides, jumping and showing with her beautiful horse Milly.
Leah first approached us after losing all her confidence and not being able to find nice equestrian clothing that actually fit! We made it our mission to help her regain the confidence she had lost! "I can't thank Proline Equine enough for everything they have done for me as a plus size rider, you make me look and feel good on a horse! I don't feel embarrassed to go out in my riding clothes anymore because i know I look good, they fit amazing and I am able to finally feel comfortable in all I'm doing! I can't recommend Proline Equine enough to all riders… especially plus size!! If i can help any plus size rider feel as good as i do when wearing these clothes, i will recommend them everyday 🥰 "
Welcome to the team Leah! 💎
---
Tina Reaney
Tina has over 35 years of owning and working with horses under her belt, she has turned her hands to most things equestrian…. starting off showjumping as a youngster and moving onto county showing in the ridden and driven heavy horse sections.

Originally from Walsall in the West Midlands, she now resides on the north west coast of Ireland.

Tina has 2 beautiful geldings Bubba and Fred who she enjoys competing, hacking and generally just sharing her life with.

Welcome to the team Tina! 💎
---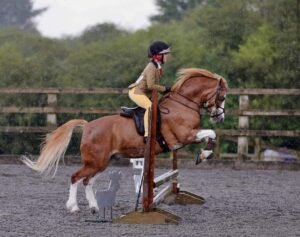 Poppy Spall
Poppy is based in Lancashire.
Unfortunately due to Covid-19 she missed her last season on the lead doing HOYS qualifiers.
Poppy has had a wonderful first season going solo this year and home producing her little Welsh Section A Pony Arad Tomos herself to perfection, ready to do some HOYS qualifiers in 2022.
---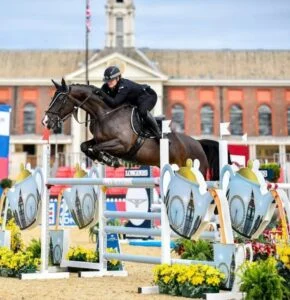 Philippa Wratten
Kent based Philippa competes at level 1m 40 British Show jumping.
She has won at the Royal International, and competed at Hoys and has qualified for numerous Blue Chip and national finals. Philippa was shortlisted to the last 4 for the Horse and Hound amateur of the decade award.
Recently Competing at the International 2* Longines Global Champions tour 2021 with regular double clears and placings at the Hickstead Finals in September, as Home produced we think she's amazing!
---
Jess Day
Jess is a disabled and plus sized rider who is as passionate about inclusivity within the equine community as we are.
Having spent years in a wheelchair due to a degenerative condition, Jess defied the odds of many medical specialists to regain the use of her legs and ultimately her life with thanks to her supercob Monty.
The pair have many adventures together in the showing world, dressage, fun rides and enjoy liberty and bridle-less work. After a long search looking for quality and well fitting equestrian wear, Jess found us at Proline and has since been one of our biggest fans.